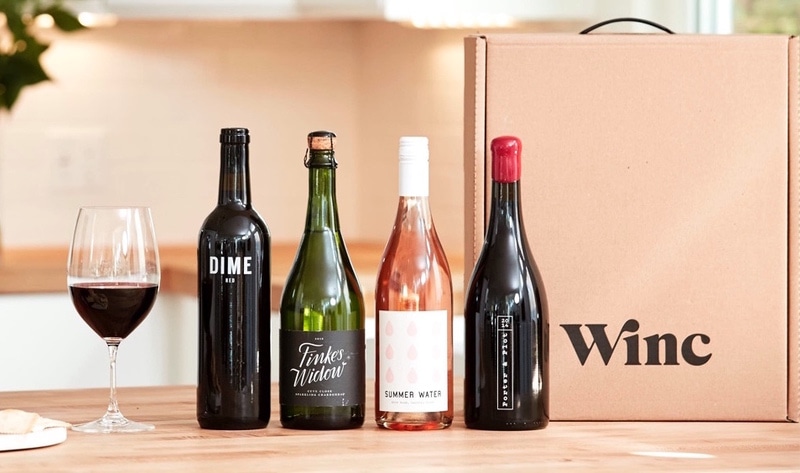 Holiday shopping can be so stressful, so we're here to help you out with a wide selection of truly delectable, plant-based eats and treats for your food-loving friends and family. From gourmet ice creams and chocolates to vegan cookbooks and kitchen tools, we've got you covered this gift giving season. 
 

 

View this post on Instagram

 
1. Humphry Slocombe Dairy-Free Pack
Listed as one of the "best ice cream shops in America" by Food Network, this brand's vegan-friendly ice cream pack features 6 pints of inventive flavors such as Toasted Sesame & Chocolate, made with sesame butter and chocolate flakes, and Almond Chocolate Crunch, made with savory candied almonds and chocolate chunks. Scoops up! 
 

 

View this post on Instagram

 
2. Raaka First Nibs Monthly Chocolate Subscription
For any artisanal, bean-to-bar, chocolate-lover in your life, this monthly chocolate subscription comes with 3 bars of high-quality and creative dark chocolate each month. Past flavors have included Tahini Swirl, Ginger Snap, Smudged Sage, and Orange Halva. You might just want to get yourself a subscription while you're at it!
 

 

View this post on Instagram

 
3. Vegan Leather Detailed Lunchbox Set
This chic lunch box set is so cute that it's recipient will look forward to packing their lunch each day! It's insulated interior, mesh water bottle pockets, and vegan leather detailing make it all the more fashionable for the veg-curious kid or adult in your life. 
 

 

View this post on Instagram

 
4. A box of vegan wines from Winc
This personalized wine club has an entirely vegan section of wines on their website, so no need to search endlessly online to check each bottle's vegan status. Fill up a box with Sauvignon Blanc, Riesling, and Pinot Noir and have it shipped directly to your loved one's doorstep. Cheers! 
 

 

View this post on Instagram

 
5. Driftaway Coffee Subscription Box
This sustainability focused coffee subscription box is the essential holiday gift for the caffeine-lover in your life. Each coffee delivery comes in 100-percent compostable packaging and allows its recipient to try a wide array of roasted beans.  
 

 

View this post on Instagram

 
6. Vegan Power Co Foodie Enamel Pins
Let your foodie wear their love proudly with these adorable, vegan-inspired enamel pins. Choose from vegan taco and pizza, mini cartons of oat milk, and avocado toast pins for the plant-based food lover in your life. 
 

 

View this post on Instagram

 
7. Runamok Infused Maple Syrups
Go gourmet with a set of glass-bottled, infused maple syrups in flavors such as ginger root, elderberry, jasmine tea, and hibiscus. Wow your foodie friends with these delicious sweet syrups to muddle into cocktails, drizzle over french toast, or use in glazes for roasting veggies and vegan meats. 
 

 

View this post on Instagram

 
8. Cocomels Sea Salt Chocolate Covered Cocomels
'Tis the season of (vegan) chocolate box gift-giving! These coconut milk-based, salty-sweet caramels are drenched in rich dark chocolate and finished off with a sprinkling of coarse sea salt for the most melt-in-your-mouth, delicious truffles ever. Give these to the perpetually hard to get gifts for person in your life for a sure-to-please gift. 
 

 

View this post on Instagram

 
9. Fox Run Marble Rolling Pin
Do you know someone who's getting really into breadmaking? Or is an avid baker? Upgrade their basic wooden rolling pin with a smooth, heavy marble version. Its natural non-stick properties and comfy wooden handles will quickly make it a baking must-have. 
 

 

View this post on Instagram

 
10. Eat Chic Artisanal Vegan Chocolate Box
Speaking of chocolate boxes, this artisanal collection from women-owned, Brooklyn-based confection brand, Eat Chic is an absolute show-stopper of a gift. Gorgeous white and dark chocolate nut butter cups in flavors such as Birthday Cake, Cookies n Cream, and Matcha Cashew Butter are sure to wow their recipients. 
 

 

View this post on Instagram

 
11. Eat Your Veggies Vegan Tee from Vegetaryn
Los Angeles-based, vegan apparel company Vegetaryn's shirts make the perfect wearable foodie gift. This cute and comfy "Eat Your Veggies" black tee will complete any plant-based eater's wardrobe with its friendly, bold reminder. 
 

 

View this post on Instagram

 
12. Vegancuts Snack Box Subscription
If you know a vegan in college, this is the perfect gift to give them to complement their busy, irregular schedules. Each month they'll receive a box of vegan snacks, perfect for late night study seshes, delivered straight to their doorstep. The gift that keeps on giving!
 

 

View this post on Instagram

 
13. Louisville Vegan Jerky of the Month Club
Each month will feel like Christmas morning all over again when your loved one receives their vegan jerky-filled box with inventive, seasonal, ever-changing flavors. Plus, you can feel extra good about giving this gift, because $1 from each gift box goes to an animal sanctuary. 
 

 

View this post on Instagram

 
14. I Can Cook Vegan Cookbook by Isa Chandra Moskowitz
The vegan cookbook queen returns with her newest plant-based guide to cooking vegan in this jam-packed book. Each chapter helps readers move up from beginner status to a better, more competent cook making it the perfect gift for a plant-based cooking newbie.
 

 

View this post on Instagram

 
15. A subscription to VegNews
What can we say? Gourmet recipes and the latest and greatest news about all things vegan? What more could a plant-based foodie want? Give your loved one the gift of VegNews to help keep them updated on all that's coming in 2020. 
Sarah McLaughlin is the New Products editor at VegNews and is delighted to gift cruelty-free gifts to all of her loved ones this Christmas.